Frequently Asked Questions
The author welcomes your questions and interest. For media inquiries, contact:
Coffeetown Press
PO Box 70515
Seattle, WA 98127
info@coffeetownpress.com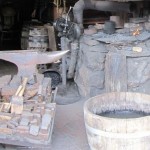 Blacksmithing FAQ
Blacksmiths still exist, but the title makes it sound as if they're extinct. What's the deal?
---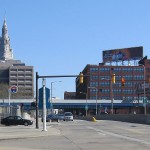 Cleveland FAQ
I've heard of Germans in Cincinnati and Columbus, but Cleveland? What's that about?
---
What is the time period and setting of the novel?
The Last of the Blacksmiths spans the years 1848 to 1910, set mostly in the Bavarian Palatinate and Cleveland, Ohio.
Who is the blacksmith pictured on the cover?
The photo on the cover is of Michael Harm, the protagonist of the novel, circa 1861.
Is The Last of the Blacksmiths a true story?
The book is based on a true story. Some characters were real historical persons, others are entirely invented. The novel is historical fiction based on authentic nineteenth century letters.